THE WINDOW – a play by Natasha Ofili 
Saturday, May 20
7:00p – 11:00p
You are invited to a private viewing of a staged workshop of "The Window" by Natasha Ofili, an original love story about two high school teenagers who fall in love through The Window. We are excited for you to experience a unique story.
The goal is for the play to become a 99-seat production. Your feedback and potential collaboration are valuable for making this happen.
Following the play, there will be a discussion with Natasha Ofili, Shay Wafer, and Melissa Coleman-Reed on what they hope the audience bears witness to and takes away from the play. Light refreshments will be provided afterward.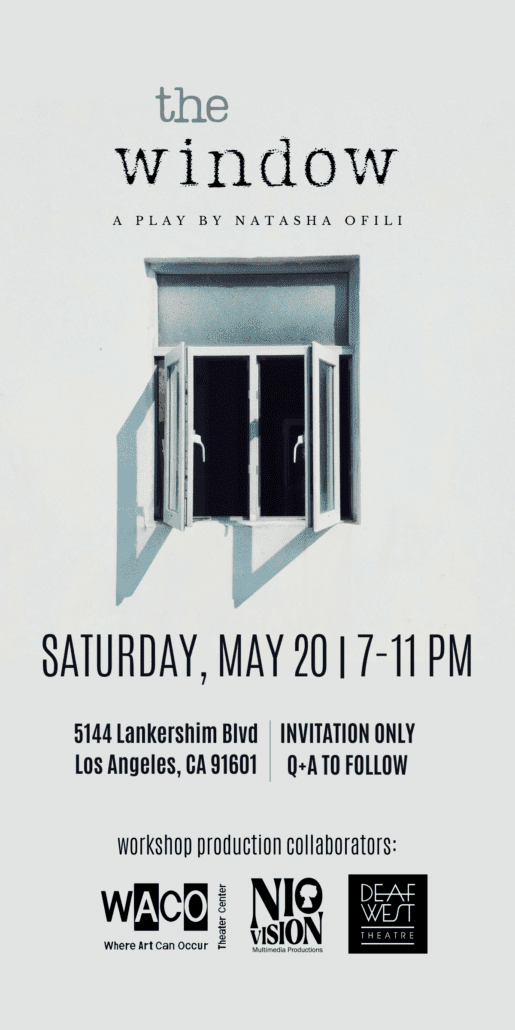 Play Information
Play by and written by: Natasha Ofili
Producers: WACO Theatre, Natasha Ofili (NIOVISION), Deaf West Theatre